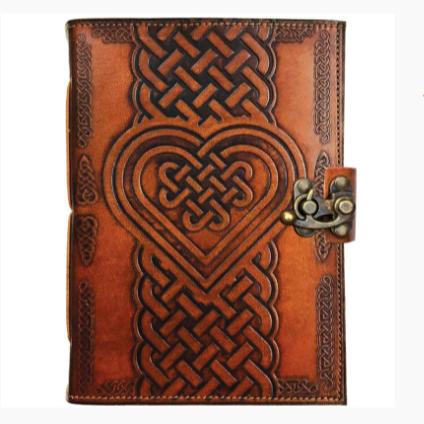 Celtic Heart Leather Journal 5 X 7
Celtic Heart Leather Journal with Latch
This leather journal features a Celtic knotwork design down the front of the journal with a Celtic heart at it's center.  The Celtic Knot, with no beginning and no end, represents unity and eternal spiritual life, with the addition of the Celtic heart symbol the knotwork represents the unbreakable entertwining of two spirits.  This journal with all it's symbolism would make the perfect gift for a family member or friend!

Leather bound

Metal latch included
Featuring embossed celtic knotwork design
Measurements - 5" x 7"