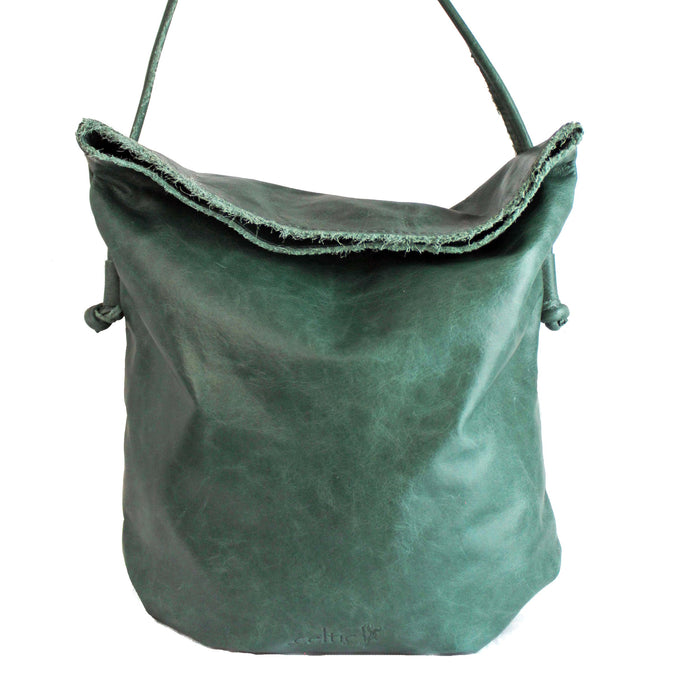 Distressed Leather Bag Adjustable Sling
Celtic Ranch - Distressed Leather Adjustable Sling Bag
Soft leather and open styling makes this bag nice for shopping! Nice leather or crossover bag with hobo bag tote styling. A unique design and a Celtic Ranch exclusive.
Lots of room and open space.
Top has a magnetic closure. 
Available in two colors with rough leather edging on the top and side, for a rustic flair.
Material - Leather
Measurement - 14" tall
Strap measurement - 52" around