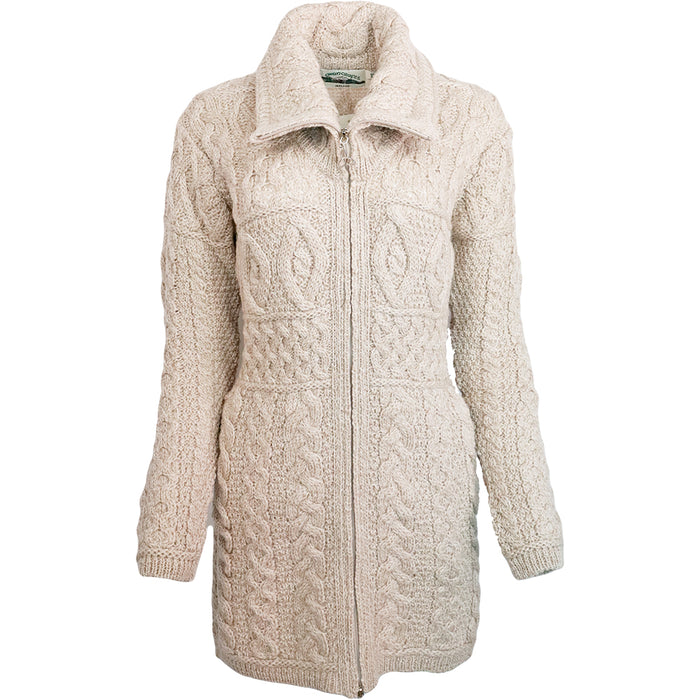 Long Zipper Aran Coat
This exceptionally luxurious coat is made with all natural merino wool, bringing in together Celtic tradition with contemporary design. It features a Trinity Knot symbol on the zipper and is knitted with traditional Aran stitching that roots back to the early days of Celtic history. Some of the stitches include the Fisherman's Stitch, the Diamond, and the Moss.
Imported
Made with authentic merino wool
Available in XS-XL
Available in 4 colors
Includes pockets
Material - 100% Merino Wool
Care Instructions
While merino wool sweaters are a great choice for their warmth and durability, proper care needs to be taken to protect your wool sweater. All sweaters and wool garments should be gently hand washed with a mild wool detergent. They should then be reshaped by hand and dried flat. If soaked for too long, the wool may shrink and become hard. Alternatively, sweaters can be dry cleaned but always check the label first. You should NEVER machine wash or tumble dry your sweater or any other wool products.