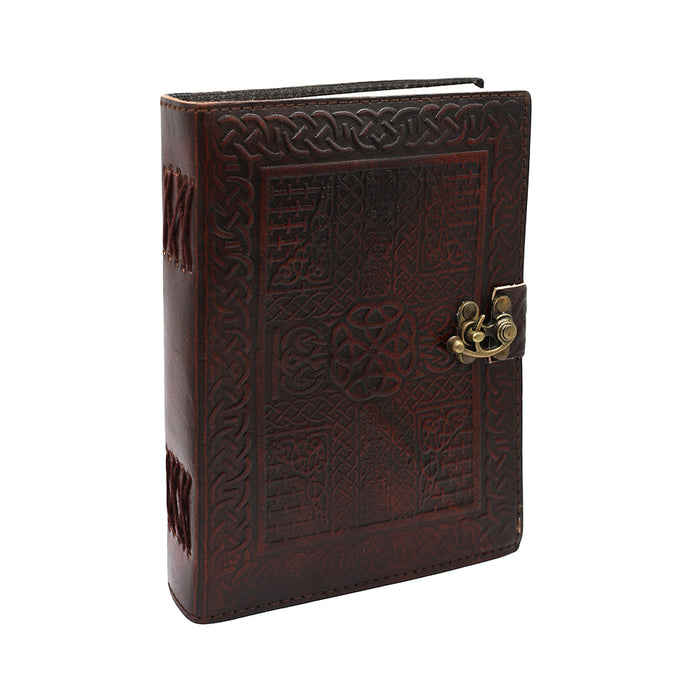 Leather Journal Celtic Cross with Latch 6x8
Leather Celtic Cross Journal
Have you ever had a leather journal that feels high quality and looks like it came from centuries ago? This leather journal featuring the iconic Celtic Cross is for YOU! Keep your whims and musings in one place with this gorgeous leatherwork. Keep them safe with the added latch. It's not just for show!
Leather bound

Metal latch included
Embossed Celtic Cross design

Measurements - 6" x 8"