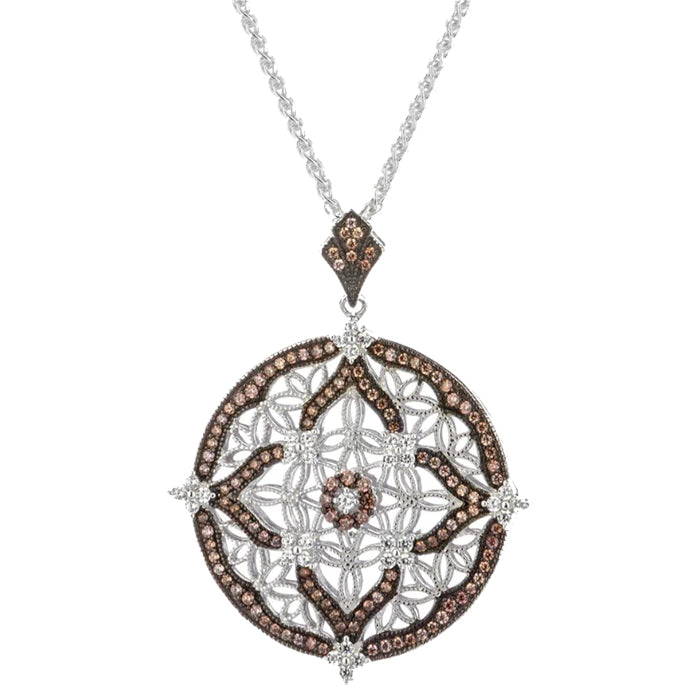 Sterling Silver Rhodium Cubic Zirconia Night & Day Large Round Pendant
Night and Day Pendant

The balance between light and dark. The never-ending cycle of night and day. All present in this alluring and delicately detailed pendant from Keith Jack. This stunning necklace is made with rhodium and cubic zirconia stones, giving off a brilliant sparkle and a captivating shine.

Inspired by the Celtic Tradition

Gift box and story card included
Material - Sterling Silver, Dark Rhodium, and White and Chocolate Cubic Zirconia
Measurement - 1 1/4" W x 1 3/4" H 
Chain - 18"