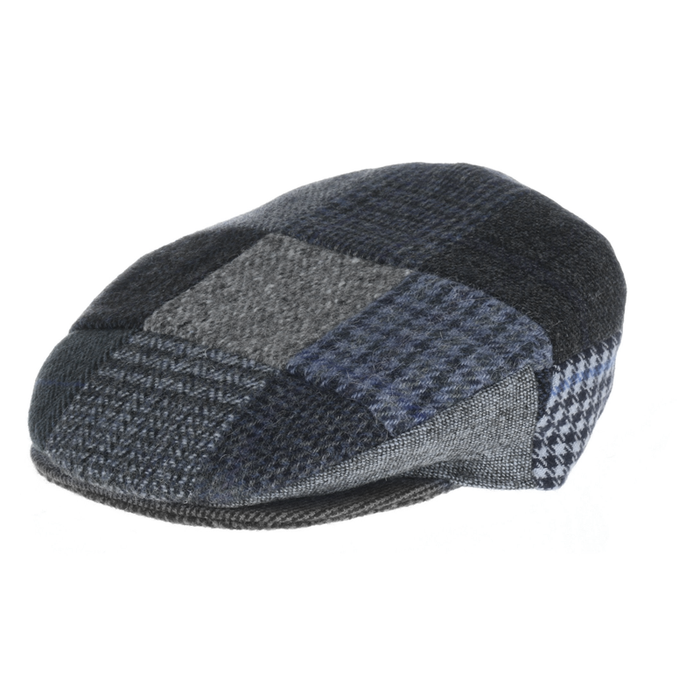 Irish Traditional Wool Flat Cap Patch
Traditional Irish Flat Patchwork Cap
"Hannah Hats John Hanna talks tweed selection, online shopping"
"Hanna Hats Employment and Sustainable Practices"
NOTE: PATCHWORKS WILL DIFFER FROM IMAGE SHOWN BECAUSE THEY ARE UNIQUE SHADES OF BROWN OR SHADES OF GREY/BLUE.
Hanna Patch Hats are traditional Irish hats that scream IRELAND. This style is the vintage flat cap that Ireland is renowned for, but with the patches in various creative tweeds of brown Donegal wool. This vintage Irish wool patch cap in "shades of brown" and "shades of grey/blue" makes for unique styling with patches of Irish tweed that are not too garish, but yet are one of a kind. 100% wool for warmth and lined for comfort. Have your own unique Vintage Patch Cap made in Ireland by Hanna hats! There is no substitute.
Handcrafted in Ireland

 

Full Bodied  

 

Variations in Colors and Weaves

 

Stud Fastener on Peak

 

Suitable for All Genders

100% Wool

 

Taffeta Lining

 

Dry Clean Only

 
Material - 100% Irish Wool, Taffeta (Lining)
Care Instructions