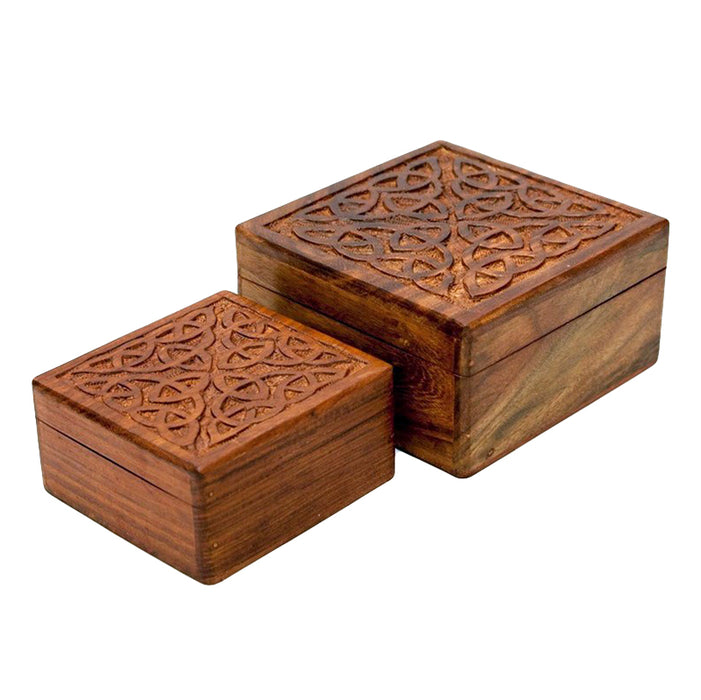 Shisham Wood Box Triquetra Design Nested
Triquetra Wooden Box
The triquetra design is a unique design because of the intertwining knot and the depth of the details. It is an ancient symbol for the Celts, and we can't get enough of its mesmerizing look! 
Available in small or medium
Sold individually. NOT as a set.
Material - Wood
Measurements 
Medium - 6" x 6"
Small - 4" x 4"