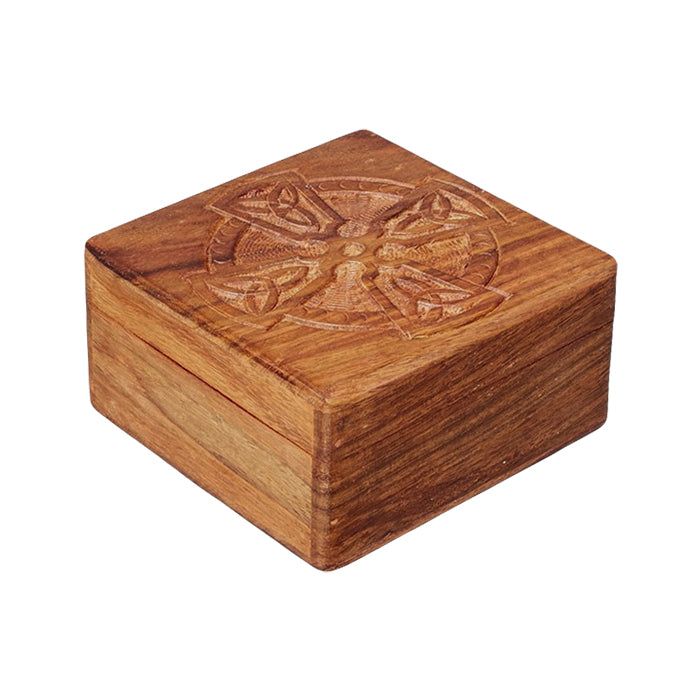 Shisham Wood Box with Celtic Cross 5x5
Celtic Cross Wooden Box
This amazing box crafted from shisham wood features the prominent Celtic Cross, a symbol that has its roots from the ancient days of the Celts. You'll love the color, the carvings, and the style just as much as we do!
Available in one size only
Material - Wood
Measurements - 5" x 5"