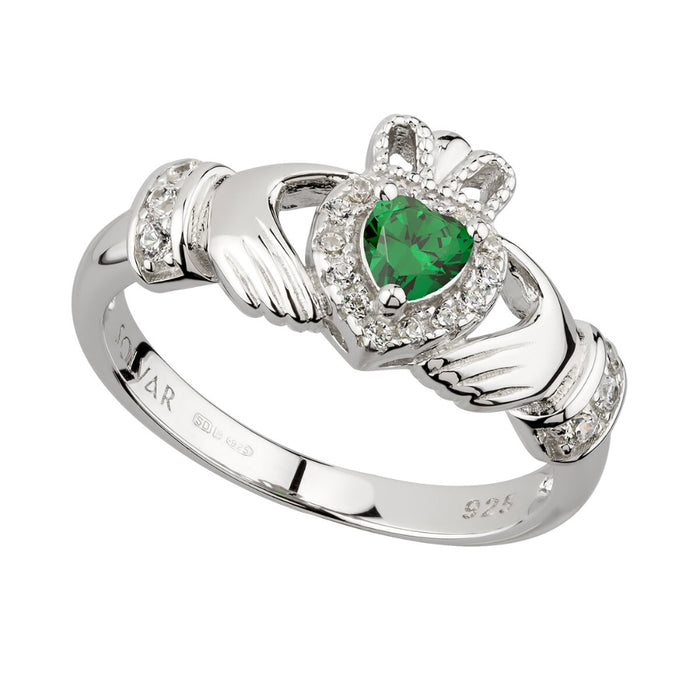 Sterling Silver Claddagh Ring with Green Stone
Green Claddagh Ring
This shimmering ring features the iconic Claddagh symbol. The heart represents love, the hands represent friendship, and the crown represents loyalty. The claddagh originated in County Galway in Ireland and was inspired by an Irish sailor who spoke these heartwarming words to his beloved:
"With these hands I give you my heart, and I crown it with my love".
This gorgeous ring features a green heart shaped cubic zirconia stone and makes a lovely gift for that special someone.
Made in Ireland

Hallmarked at Dublin Castle

Includes gift box
Measurement - 11mm H
Material - Sterling Silver
Stone - Cubic Zirconia