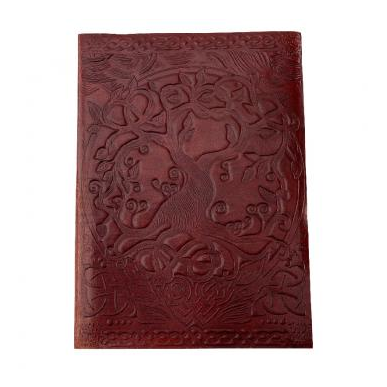 Tree of Life Journal 3.5 X 5
Tree of Life Leather Journal
The Tree of Life is a must for us here at Celtic Ranch! It signifies the eternal bond between heaven and earth, the roots and the skies, and the flesh and spirit. It goes back to the earliest and ancient of days of the Celts.  This little leather journal features an embossed tree of life design and is the perfect size to hold all your notes while still fitting nicely in a purse or pocket!
Leather bound

Pocket size
Embossed Tree of Life design
Measurements - 3.5" x 5"