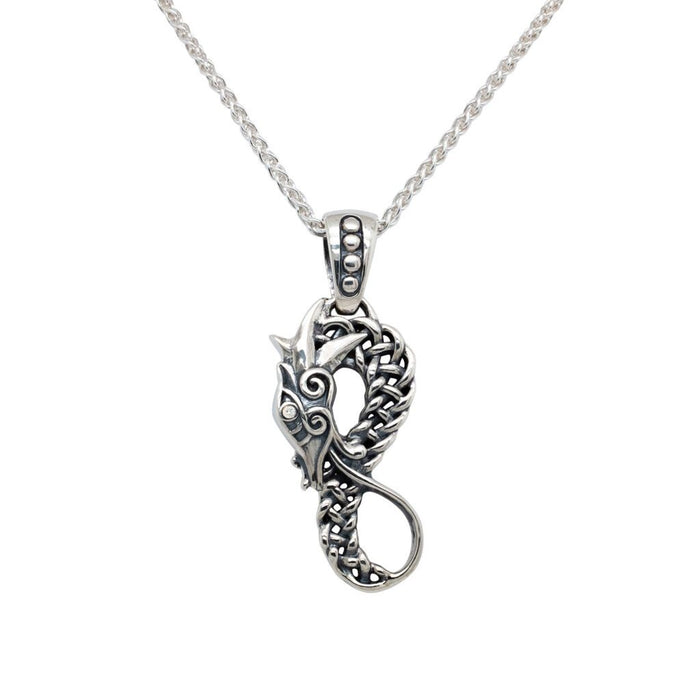 Sterling Silver CZ Dragon Large Pendant
Dragon Pendant
Ignite your soul with the passion and fire of a dragon. This exquisitely detailed necklace is made with shiny sterling silver. The dragons gracefully curl and dangle, representing grace yet power. Perfect gift for the strong, Celtic lady in your life!
Inspired by the Celtic Tradition

Gift box and story card included
Material - Sterling Silver
Measurement - 5/8" x 1 5/8"