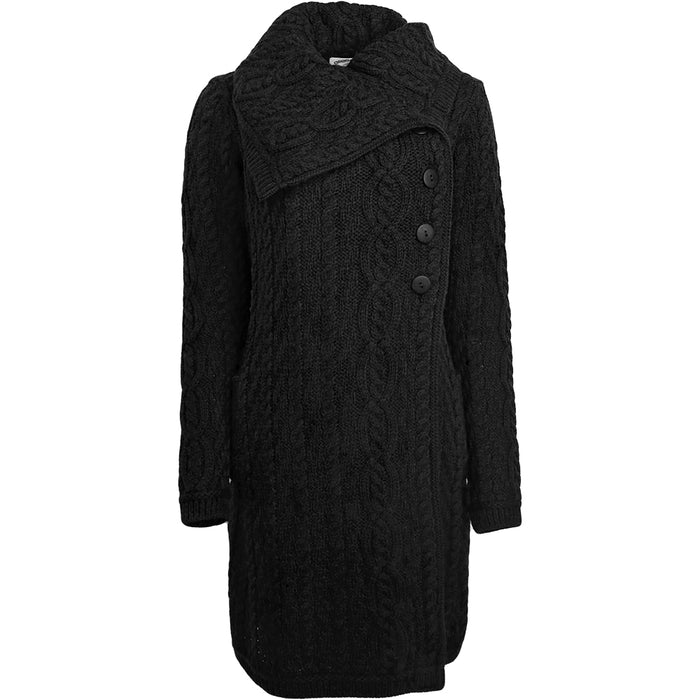 Long Button Cardigan

Luxuriously soft. Elegantly stylish. Traditionally Irish. This beautiful 3 button long cardigan is sure to impress your friends. Wow them with the beautiful fall colors, the intricate Aran stitching details, and the irresistibly soft to touch merino wool.

Imported
Made with authentic merino wool
Available in XS-2XL
Available in 2 colors
Includes pockets
Material - 100% Merino Wool
Care Instructions
While merino wool sweaters are a great choice for their warmth and durability, proper care needs to be taken to protect your wool sweater. All sweaters and wool garments should be gently hand washed with a mild wool detergent. They should then be reshaped by hand and dried flat. If soaked for too long, the wool may shrink and become hard. Alternatively, sweaters can be dry cleaned but always check the label first. You should NEVER machine wash or tumble dry your sweater or any other wool products.