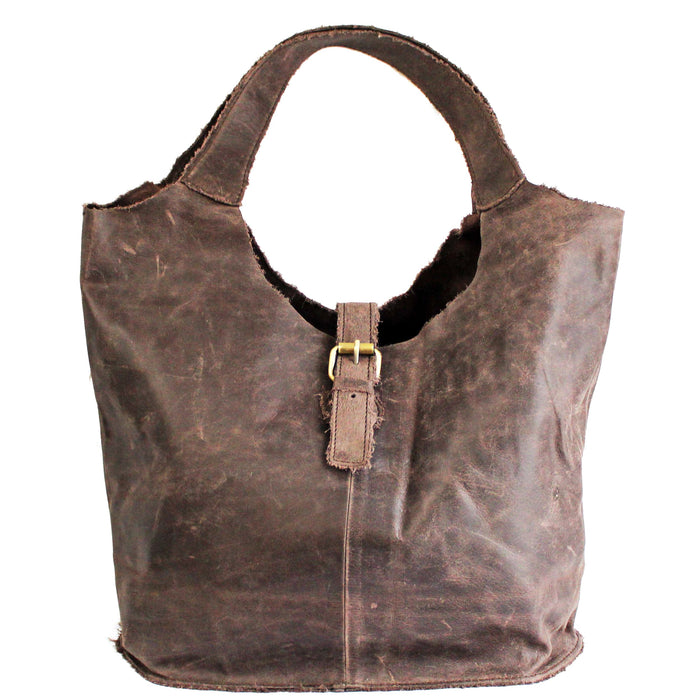 Distressed Leather Bag with Buckle
Celtic Ranch - Leather Buckle Bag
A distressed leather tote bag in two great colors. Roomy for all your personal items with a buckle magnet to keep it closed.  The torn leather edge adds a fun rustic element. A casual day bag waiting for your next outing. Celtic Ranchwear Original.
Features buckle strap with magnet for security.
Available in two colors.
Material - Leather
Measurement - 13" tall, 6" wide, 13" long
Strap Measurement - 16" long, 1.5" wide