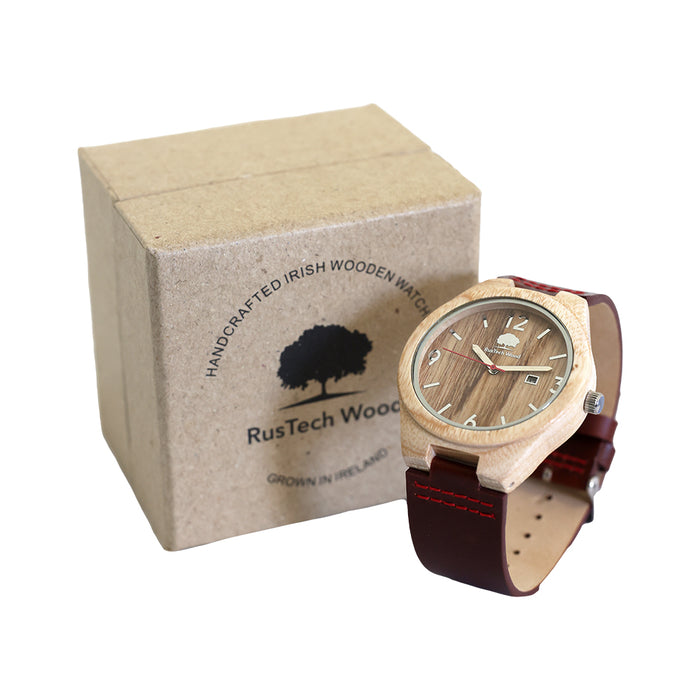 Ash Wood Watch
The common Ash is Ireland's most common, tallest native tree. It is a deciduous tree and after it has been cut down, it is able to re-sprout and start growing again.
The wood is commonly known for making hurleys, used in the Gaelic sport of hurling, because of its strength and flexibility. The Ash tree was sacred to our ancestors. They believed the Ash held powers of protection.
This gorgeous watch made of Ash tree is a timeless classic that will surely impress.
Splash proof
Adjustable, leather strap
Made with real Ash tree wood
Made Ireland
Material - Ash Tree Wood