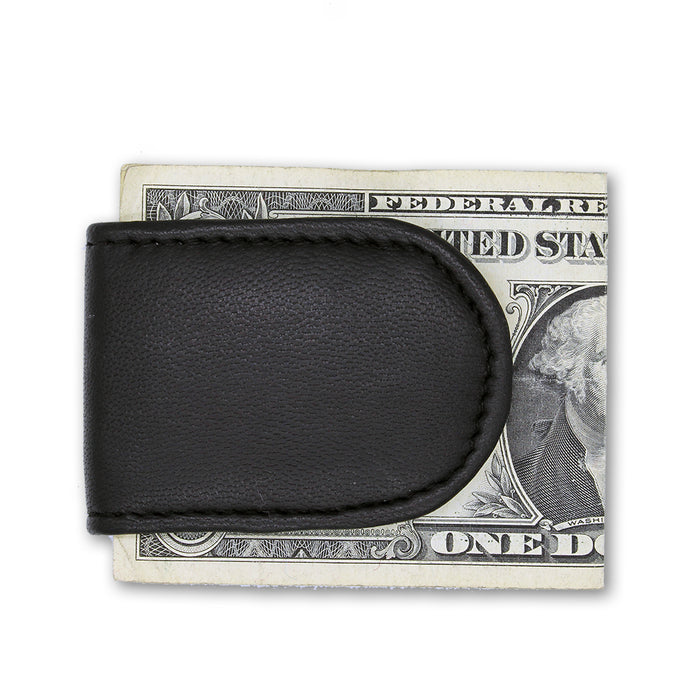 Leather Magnetic Money Clip
Money Clip
This simple and sleek leather magnetic money clip will hold all your bills in place. No more carrying your cash in a bulky wallet! Keep it safe and secure with the magnetic clip. Easy and lightweight to take this leather cash clip with you everywhere you go.
Available in 3 styles - black, brown, or dark brown leather magnetic money clip 
Material - Leather
Measurement - 3.75" x 2"