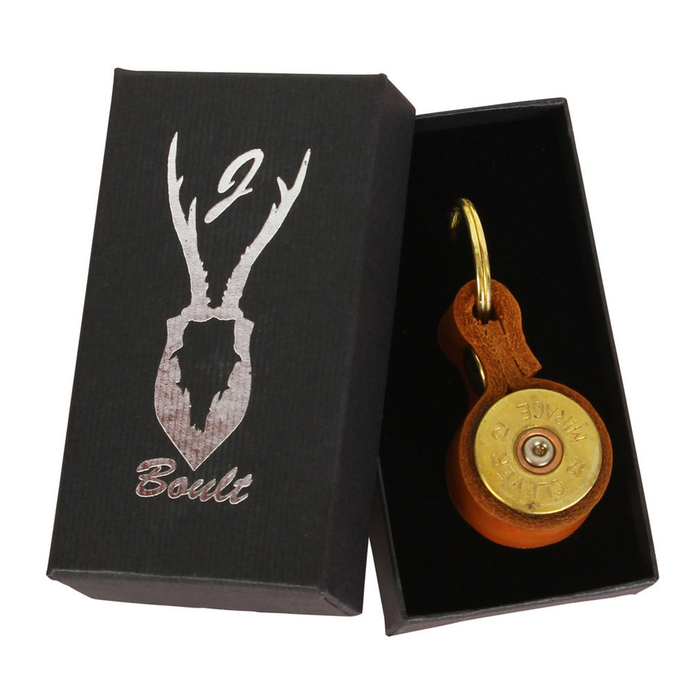 Shotgun Cartridge Keyring
Keyring Accessory
Now, this is a must-have for a manly man! This uniquely designed keyring is handmade from two 12 bore shotgun cartridges wrapped in leather and riveted together to create a neat strong key ring. It makes a great gift for the hunter in your life or for yourself! J Boult is known for its unique upcycled giftware from the Scottish highlands. Say hello to your new favorite auto accessory!
As this product is handmade and hand-dyed each key ring will vary slightly in color.

The keyring comes with a box and makes a great gift. 

Inspired by Scotland.
Made in the UK.
Material - Shotgun Cartridge and Leather
Measurement - 60x25mm